The King Of Fighters XV - PlayStation 5
The King Of Fighters XV - PlayStation 5
Availability:
Available to Order
Shatter All Expectations
The new "The King of Fighters XV" that transcends everything!
Since its debut in 1994, the KOF fighting game series has been driving the world to excitement with its appealing characters and unique game system. Six years have passed since the last title in the series, and now KOF XV surpasses all of its predecessors in terms of graphics, systems, and online experience!
Day One Edition includes - KOF XV DLC Costume "GAROU: MotW TERRY
Classic popular characters, revived characters, new characters, and more! The most epic dream match in KOF history is about to begin!C23

KOF's story reaches its climax!
The latest KOF Saga continues from the previous title in Story Mode. This time, the story is coming to an explosive climax!

The culmination of the series' battle system
Inheriting the series' traditional 3-on-3 team battle, KOF XV also features a new system. Enjoy an unprecedented sense of speed and freshness!

Easy and versatile online play
Rollback netcode has been adopted to reduce lag in online matches. There are also a variety of battle options that allow you to choose how you want to play!

KOF is fully packed with content to enjoy
Includes a Gallery with movies and voices, and a new DJ STATION with over 300 popular songs from the KOF series and more.
Pre order incentive Terry "Garou: Mark of the Wolves" DLC Costume – code in the box.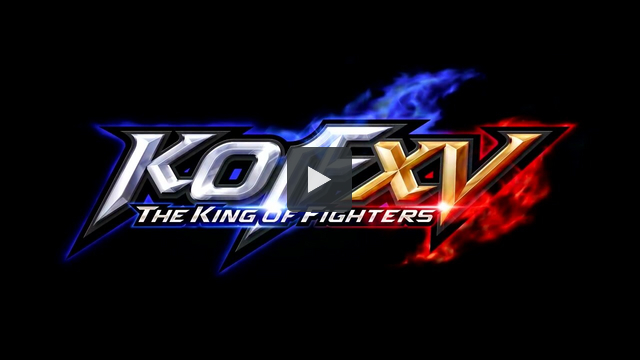 Our Pre order Guarntee
- Payments Via PayPal are authoised on reservation, and will only be processed on dispatch.
- Payments Via Credit / Debit / Amex will be processed when your order is placed.
- You may cancel your reservation at any time before dispatch.
- If your Pre Order is more then 30 days before release AND you have paid via PayPal, we will contact you near release date to reauthorize your purchase.
- Before release, If the price drops, you will only ever pay the lowest. If the price goes up, then we will protect that and your order price will stand.
PEGI 16+: The game may feature realistic violence to human characters including death and injury and can often include blood and bodies that remain after they are dead. The worst forms of bad language can be heard including sexual expletives.
Sexual activity can be shown but it must not include visible genitals. Depictions of erotic nudity may feature. The use of tobacco and alcohol may be encouraged, and the game can feature the use of illegal drugs. The game could glamorise crime.
This game is rated by Games rating authority and PEGI
Secure Payments




Buy with Confidence