THE C64®- Full Sized
THE C64®- Full Sized
Availablility:
Available to Order
Connect to a 720p TV or monitor via HDMI for a stunning HD experience.
Choose from various display options, including a CRT filter.
Save your progress at any time.
Via USB, add your own games/programs*, update the firmware*, and connect your own devices.
Functions like an original C64 or VIC 20 computer, or play any of the included 64 games in the Games Carousel.
*USB memory stick required (NOT supplied)
Wishlist
Compare
Released 5th December 2019
The World's Best-Selling Home Computer - Reborn, Again…
The C64 is back, this time full-sized with a working keyboard for the dedicated retro home-computer fan.
Featuring three switchable modes - C64, VIC 20, and Games Carousel.
Connect to any modern TV via HDMI for crisp 720p HD visuals, at 60 Hz or 50 Hz.
An updated joystick, now featuring micro switches, companions the hardware making the included games even more fun than ever.
The Games Carousel has 64 pre-installed games including classics such as California Games, Paradroid and Boulder Dash, with new additions like Attack of the Mutant Camels, Hover Bovver, Iridis Alpha, and Gridrunner.
Topped off with the recently released shoot 'em up Galencia and text adventure Planet of Death to let you relive the glory days of true keyboard gaming!
Plus, THEC64® allows you to load and save your own files and games via USB stick (including multi-disk titles) and program in C64 or VIC 20 BASIC.
Including but not limited to
Alleykat, Anarchy, Attack of the Mutant Camels, Avenger, Battle Valley, Bear Bovver, Boulder Dash, Bounder, California Games, Chips Challenge, Confuzion, Cosmic Causeway, Cyberdyne Warrior, Cybernoid II, Deflektor, Destroyer, Everyone's a Wally, Firelord, Galencia, Gateway to Apshai, Gribbly's Day Out, Gridrunner (VIC 20), Heartland, Herobotix, Highway Encounter, Hover Bovver, Impossible Mission, Impossible Mission II, IO, Iridis Alpha, Jumpman, Mega Apocalypse, Mission AD, Monty Mole, Monty on the Run, Nebulus, Netherworld, Nodes of Yesod, Paradroid, Pitstop II, Planet of Death, Psychedelia (VIC 20), Ranarama, Robin of the Wood, Silicon Warrior, Skate Crazy, Speedball 2, Spindizzy, Steel, Street Sports Baseball, Street Sports Basketball, Summer Games II (includes Summer Games events), Super Cycle, Sword of Fargoal, Temple of Apshai Trilogy, The Arc of Yesod, Thing Bounces Back, Thing on a Spring, Trailblazer, Uridium, Who Dares Wins II, Winter Games, World Games, Zynaps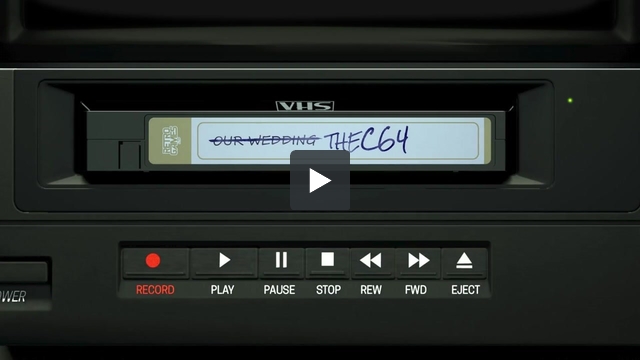 Our Pre order Guarntee
- Payments are authoised on reservtion, and will only be processed on dispatch.
- You may cancel your reservation at any time before dispatch.
- Before release, If the price drops, you will only ever pay the lowest. If the price goes up, then we will protect that and your order price will stand.