Assassin's Creed Odyssey
Released 5th October 2018
Assasin's Creed Odyssey is available on PlayStation 4 and Xbox One with The Chelsea Gamer, in three editions, Standard, Gold (with Season Pass), and the collectable Medusa Edition.
Here is the latest Trailer.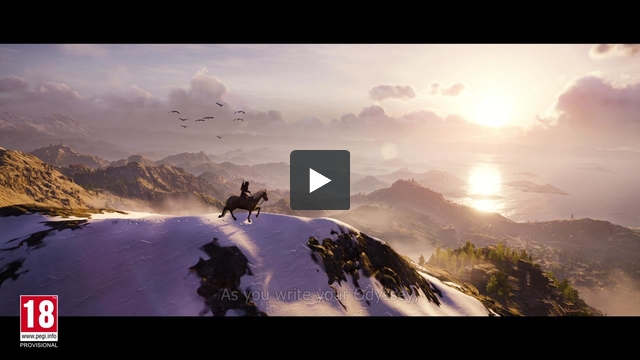 UbiCollectables also have a range of figures.
The Figures - Presentation
And If you feel the need for a walk through we have that too, we have it on our video portal rather then this page to prevent any spoilers....
Click Here
Fans who pre-order Assassin's Creed® Odyssey will receive The Blind King, an additional mission in which a mysterious traveller proves to be much more than he appears once his past is revealed.