Gear Club Unlimited 2: Tracks Edition
Gear Club Unlimited 2: Tracks Edition
Availablility:
Currently Out of Stock
Wishlist
Compare
With the pedal to the metal, race along more than 1800 miles of tracks that await you! On the mountainside, through a nature park, in the middle of the desert, or along the coast, defend your position in more than 250 races – with championships, Grand Prix, and exhibition races.

Find all the Gear Club Unlimited 2 content and discover a new motorsport experience in the new game mode inspired by the 24H Le Mans event, the "Endurance Championship" campaign. Drive on the legendary 24H Le Mans circuit by succeeding in challenging trials and driving new vehicles built for this mythical race: Nissan GT-R LM Nismo (winner of the 2019 edition), Porsche 919 Hybrid, Mercedes AMG GT3, and the Bentley Continental GT3-R.

If you're strong enough, you will master the legendary Ford GT40 MK I Gulf, winner of the 24H Le Mans race in 1968 and 1969!

• Drive legendary vehicles in a huge game area with rich and diverse environments.
• Try a brand-new game mode, focused on motorsport, in a campaign dedicated to the 24H Le Mans race and GT vehicles: prepare for the race, manage your fuel level, your tires' erosion, and your pit stops!
• Drive on dedicated racing circuits and on the official 24H Le Mans circuit, with 5 new cars and 20 already included vehicles that have been "transformed" to fit the technical and aesthetic guidelines of the 24H Le Mans event.
• Create and manage your club, and recruit the best players who cross your path. You can take on rival clubs from around the world as you lead your crew to the top of the leaderboard!
• Manage your garage and make it your space! Admire your collection of racing cars acquired along your races. Gear Club Unlimited 2 offers more than 50 officially-licensed vehicles from some of the world's most prestigious manufacturers.
• Alone or with friends: the game offers many multi-player possibilities, with up to 4 players in local split-screen mode and up to 8 players in online or LAN mode.
• Find all Gear Club Unlimited 2 DLCs, including the Arrows, Checker, Hazard and Wings packs from 2019 and the Gear Classic and Ace of the Road packs from 2020.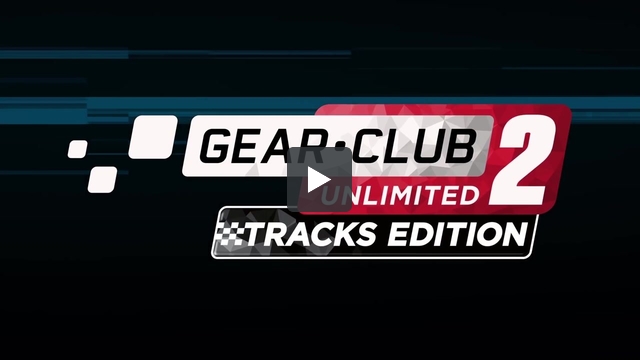 Our Pre order Guarntee
- Payments Via PayPal are authoised on reservation, and will only be processed on dispatch.
- Payments Via Credit / Debit / Amex will be processed when your order is placed.
- You may cancel your reservation at any time before dispatch.
- If your Pre Order is more then 30 days before release AND you have paid via PayPal, we will contact you near release date to reauthorize your purchase.
- Before release, If the price drops, you will only ever pay the lowest. If the price goes up, then we will protect that and your order price will stand.
PEGI 3+: Majority of games in this category are considered suitable for all age groups and does not contain anything that requires rating or warrants a content warning. No violence descriptors but may contain slapstick violence as long as it is in a comical sense or not considered to be disturbing in any way, nudity allowed in a natural and non-sexual manner such as breast-feeding.
This game is rated by Games rating authority and PEGI