Nioh 2 - PlayStation 4
Nioh 2 - PlayStation 4
Availability:
Available to Order
Released 13th March 2020
UNLEASH YOUR DARKNESS
Master the lethal art of the samurai in this brutal masocoreaction role-playing game… for death is coming.
Journey to 1555 feudal Japan, a country gripped in the misery and madness of endless warfare.
A place where monsters and evil spirits infest a land of natural beauty and menacing peril, where everyone from the smallest child to the bravest warrior lives in constant fear of the spiritual beings known as yokai
Play as a mute rogue living as a hired mercenary and renowned yokaihunter. Born to and abandoned by human and yokaiparents, you are burdened with the ability to take on supernatural yokaiform.
Can you survive the treacherous Sengoku era and terrifying Dark Realm?
•Discover traditional melee and ranged weapons.
•Learn a variety of deadly new samurai skills.
•Change your combat stance to perform specific moves, with each stance having its own strengths and weaknesses.
•Prepare for the fight of your life in a revamped combat system.
•Embrace the yokaishift to unleash your inner demon and wield devastating powers.
•Travel through the Dark Realm, a strange plane of existence empowering demons with enhanced abilities.
•Create and customize your own male or female samurai.
•Experience a twisting tale where fact meets fiction.
•Join friends online in multiplayer modes for two or three players: summon allies to your aid in Visitors or play completed levels together in Expeditions.
Pre-order to get these bonus items –redeemable on PlayStation™Store:
•Demon Horde armour set.
•Sudama Netsuke charm.
•PS4™ theme.
•PSN avatar set for PS4™.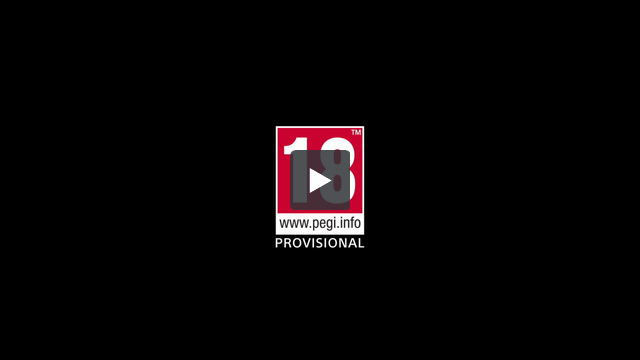 Nioh2 ©KOEI TECMO GAMES CO., LTD. & Team NINJA All rights reserved. Nioh, and the Team NINJA logo are trademarks or registered trademarks of KOEI TECMO GAMES CO., LTD. The KT logo is a registered trademark of KOEI TECMO HOLDINGS CO., LTD. Published by Sony Interactive Entertainment Europe.
PEGI 18+: The level of violence can become gross and can include horrific methods of bringing severe injury or death including torture, decapitation or dismemberment. Violence against vulnerable characters such as children and the elderly may feature, along with motiveless violence against multiple innocents.
Sexual violence and threat are also classified at PEGI 18 and sexual activity with visible genital organs can be shown. The game may include detailed descriptions of criminal techniques, or it may glamorise the use of illegal drugs.
This game is rated by Games rating authority and PEGI
Secure Payments




Buy with Confidence