The Last Stand: Aftermath - Xbox Series X
The Last Stand: Aftermath - Xbox Series X
Availability:
Available to Order
The Last Stand: Aftermath is an all new, premium single-player standalone action adventure rogue-lite. Choose a survivor to set forth and explore the ruins of civilisation, finding fuel to travel to new locations and gathering supplies to craft weapons and more.

It's Dangerous Out There. You'll need to stay on your toes, since hordes of zombies still roam the streets, and you're no superhuman. In fact, you're one of the infected yourself, and eventually you'll die, be it from the hostile undead or the virus rampaging through your body. But when that happens, you'll pick up the game again as a new survivor, with perks and upgrades earned based on your progress from the last and set out to try again.
When one survivor dies, start up again as another, with new unlocks based on progress.
Sneak and fight your way through a dangerous post-apocalyptic wasteland.
Outwit hordes of rabid infected, some with deadly special abilities.
Scavenge for materials to craft into weapons and supplies.
Risk undeath by using powerful mutations to make yourself stronger.
A tense and moody, atmospheric zombie experience.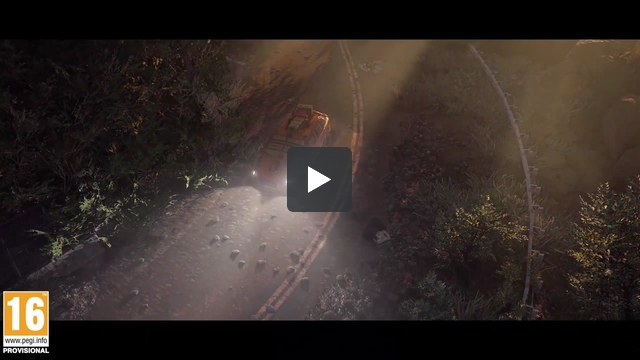 Our Pre order Guarntee
- Payments Via PayPal are authoised on reservation, and will only be processed on dispatch.
- Payments Via Credit / Debit / Amex will be processed when your order is placed.
- You may cancel your reservation at any time before dispatch.
- If your Pre Order is more then 30 days before release AND you have paid via PayPal, we will contact you near release date to reauthorize your purchase.
- Before release, If the price drops, you will only ever pay the lowest. If the price goes up, then we will protect that and your order price will stand.
PEGI 16+: The game may feature realistic violence to human characters including death and injury and can often include blood and bodies that remain after they are dead. The worst forms of bad language can be heard including sexual expletives.
Sexual activity can be shown but it must not include visible genitals. Depictions of erotic nudity may feature. The use of tobacco and alcohol may be encouraged, and the game can feature the use of illegal drugs. The game could glamorise crime.
This game is rated by Games rating authority and PEGI
Secure Payments




Buy with Confidence