Firewall Zero Hour - PlayStation VR
•PlayStation®VR Aim Controller compatible
•DUALSHOCK®4 wireless controller compatible
•PlayStation®VR & PlayStation®Camera required
Zero Hour Contractor Camo
Get your favorite Contractor wearing Zero Hour camouflage

Zero Hour Trinket
Show your flair! Customize your preferred weapon with the Zero Hour trinket

Zero Hour Weapon Camo
Personalize your preferred weapon with the Zero Hour camouflage weapon skin

Zero Hour Face Paint/Camo
Give your Contractor exclusive Zero Hour warpaint!

Zero Hour Velcro Patch
Outfit your Contractor with a unique Zero Hour velcro patch

Extra Crypto to Start
Get extra in-game Zero Hour Crypto to use for your future customizations

Double REP (XP) for 24 Hours
Earn double experience points playing on Day One of Firewall Zero Hour -- increase your rank faster!

Access to a locked Contractor on Day One
Access to one of the locked Contractors on Day One of Firewall Zero Hour
In Firewall Zero Hour, two teams of mercenaries (Attackers and Defenders) are hired by anonymous contract handlers to either protect or obtain the data, housed on a laptop and located in dangerous and exotic locations around the globe.
Each team's anonymous contract handler acts as their 'eye in the sky' and guides each match by providing objectives and critical information along the way. Their sole concern is the data and they are willing to pay you handsomely for it.
INTENSITY THROUGH VR
Feel yourself engulfed by battle and use the precision tracking of the PlayStation®VR Aim Controller, hear every bullet with full 3D audio and use full freedom of movement to make quick tactical choices.
SQUAD UP
Step into a unit of elite mercenaries and work together to steal or protect vital intel, devising strategies & strikes to win the day and take home the cash. Take sides in this gritty 4v4 tactical shooter.
CONTROL THE BATTLE
Pick up your load out, jump into a match, then reap the rewards of your victory by upgrading or customising your equipment and contractor. Unlock new upgrades to gain greater tactical advantage to secure the objective.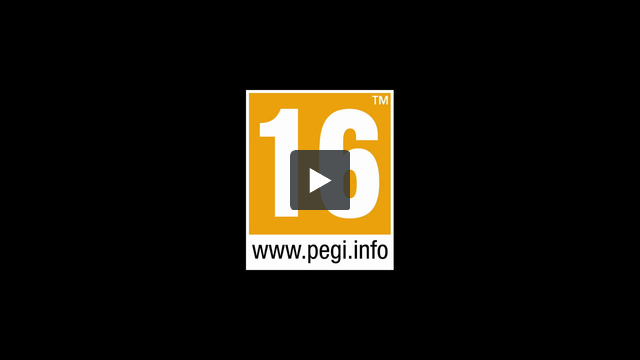 PEGI 16+: The game may feature realistic violence to human characters including death and injury and can often include blood and bodies that remain after they are dead. The worst forms of bad language can be heard including sexual expletives.
Sexual activity can be shown but it must not include visible genitals. Depictions of erotic nudity may feature. The use of tobacco and alcohol may be encouraged, and the game can feature the use of illegal drugs. The game could glamorise crime.
This game is rated by Games rating authority and PEGI
Secure Payments




Buy with Confidence