Marvel's Spider-Man
Released 7th September 2018
Starring one of the world's most iconic Super Heroes, Marvel's Spider-Man features the acrobatic abilities, improvisation and web-slinging that the wall-crawler is famous for, while also introducing elements never-before-seen in a Spider-Man game.
From traversing with parkour and unique environmental interactions, to new combat and blockbuster action, it's Spider-Man unlike any you've played before.
Sony Interactive Entertainment, Insomniac Games, and Marvel have teamed up to create a brand-new and authentic Spider-Man adventure.
This isn't the Spider-Man you've met or ever seen before. This is an experienced Peter Parker who's more masterful at fighting big crime in New York City. At the same time, he's struggling to balance his chaotic personal life and career while the fate of millions of New Yorkers rest upon his shoulders.

• Spidey Suit Pack – Gain instant in-game access to three suits that alter your appearance, as well as your attributes.
• 5 Extra Skill Points – Get a head start on your web slinging experience by having skill points to unlock abilities from the start of the game like active finishers, web grab or faster web swinging.
• Early Unlock of a Spider-Drone Gadget. Unleash a mobile Spider-Drone to distract and web your enemies.
• Spider-Man PS4 Custom Theme – Customize your PS4 with artwork from legendary comic book artist Adi Granov
• Spider-Man PSN Avatar – Represent your PSN profile online with the bold White Spider Icon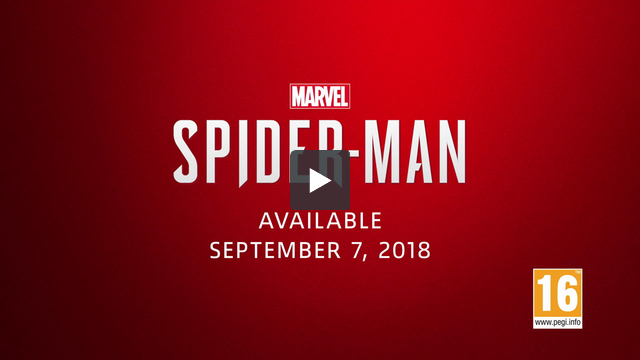 PEGI 16+: The game may feature realistic violence to human characters including death and injury and can often include blood and bodies that remain after they are dead. The worst forms of bad language can be heard including sexual expletives.
Sexual activity can be shown but it must not include visible genitals. Depictions of erotic nudity may feature. The use of tobacco and alcohol may be encouraged, and the game can feature the use of illegal drugs. The game could glamorise crime.
This game is rated by Games rating authority and PEGI
Secure Payments




Buy with Confidence