The Persistence - PlayStation VR
Due 25th July 2018
TITLE: THE PERSISTENCE
PLATFORM: PLAYSTATION®VR
STUDIO: FIRESPRITE
GENRE: ACTION / HORROR / STEALTH
RELEASE DATE: 25TH JULY 2018
AGE RATING: PEGI 18
NO. OF PLAYERS: 1 PLAYER
SUPPORT VIA SECOND SCREEN EXPERIENCE
MODE: PLAYSTATION®VR REQUIRED
PERIPHERALS: DUALSHOCK®4 WIRELESS CONTROLLER
THE PERSISTENCE IS A 1st PERSON STEALTH-SURVIVAL-HORROR, ROGUE-LITE GAME. EACH TIME THE PLAYER DIES THEY ARE GIVEN THE CHANCE TO UPGRADE THEIR CORE STATS, THUS IMPROVING THEIR CHANCE OF SUCCESS IN THE NEXT LIFE.
YOU ARE THE LAST SURVIVOR. EVERYONE ELSE IS GONE; KILLED BY THEIR MUTATED AND MURDEROUS EX-SHIPMATES. FIND THE STRENGTH TO SAVE THE PERSISTENCE AND RETURN TO EARTH, IN THIS TERRIFYING STEALTH, HORROR, ROGUELIKE – IN VR.
DEATH IS JUST THE BEGINNING
The Persistence is a Roguelike, and chances are you are going to die a lot! But with each new life also comes the opportunity to re-sequence her DNA to make ever stronger and more powerful clones in the future.
DIFFERENT EVERY TIME
Every life plays out differently, with different enemies to face, items to find and weapons to buy and upgrade.
Taking time to understand the ever-changing world around you is crucial to staying alive.
FIGHT BACK!
Seek out the weapon fabricators to create firearms, melee, and top-secret experimental 'dark matter' powered prototypes!
Upgrade each as you explore deeper in to the dark and terrifying depths of The Persistence.
STEALTH IS SURVIVAL
Keep out of sight and out of trouble, leaning-and-peaking in VR to keep aware of dangers, perhaps taking time to learn enemy behaviours and come up with new tactics for your next run.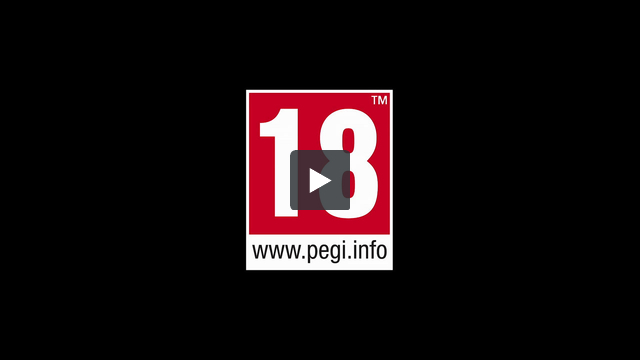 PEGI 18+: The level of violence can become gross and can include horrific methods of bringing severe injury or death including torture, decapitation or dismemberment. Violence against vulnerable characters such as children and the elderly may feature, along with motiveless violence against multiple innocents.
Sexual violence and threat are also classified at PEGI 18 and sexual activity with visible genital organs can be shown. The game may include detailed descriptions of criminal techniques, or it may glamorise the use of illegal drugs.
This game is rated by Games rating authority and PEGI
Secure Payments




Buy with Confidence