World War Z
Released 16th April 2019
World War Z includes the infamous, dual-bladed Lobo melee weapon, along with a trio of golden weapon skins to take down the zombie hordes in style!
Humanity is on the brink of extinction. From New York to Moscow and Jerusalem, the undead apocalypse continues to spread. As the end looms, a hardened few band together to defeat the horde and outlive the dead.

World War Z is a heart-pounding coop third-person shooter for up to 4 players featuring swarms of hundreds of zombies. Based on the Paramount Pictures film, World War Z focuses on fast-paced gameplay while exploring new storylines from around the world.
Battle swarms of hundreds of zombies – the Swarm Engine™ seamlessly renders hordes of zombies in incredible firefights. Advanced gore systems offer gruesomely satisfying action.
Coop story-driven campaigns – survive around the world, as unique groups tell their stories of perseverance.
Fight other players for survival – several intense Player vs Player vs Zombies game modes complement the coop campaigns.
Grow stronger – unlock powerful weapon upgrades and level 6 character classes to take on greater challenges.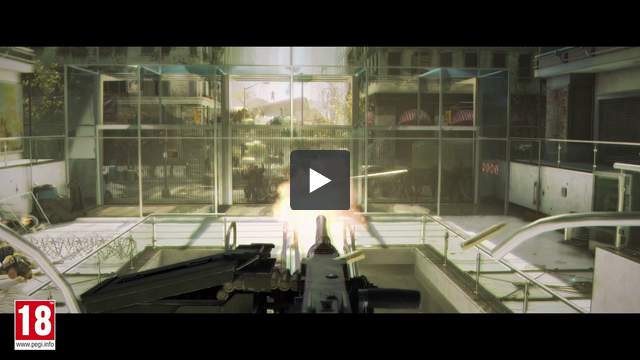 PEGI 18+: The level of violence can become gross and can include horrific methods of bringing severe injury or death including torture, decapitation or dismemberment. Violence against vulnerable characters such as children and the elderly may feature, along with motiveless violence against multiple innocents.
Sexual violence and threat are also classified at PEGI 18 and sexual activity with visible genital organs can be shown. The game may include detailed descriptions of criminal techniques, or it may glamorise the use of illegal drugs.
This game is rated by Games rating authority and PEGI
Secure Payments




Buy with Confidence